This precision sum difference matrix for M-S mid side uses the 0.005% matched internal resistors of the THAT1240. It encodes or decodes depending on how you define the inputs and outputs.
January 13, 2018. For a modern implementation of the precision MS matrix see:
viewtopic.php?f=7&t=262
and also
http://www.ka-electronics.com/kaelectro ... Matrix.htm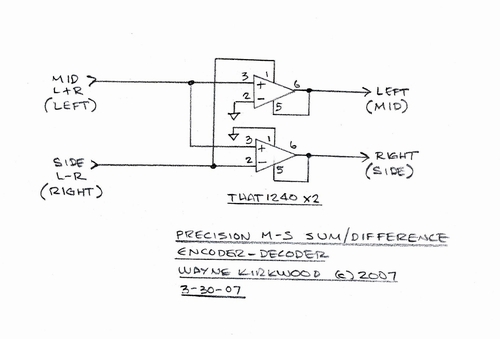 Note: Inputs must be driven from low impedance sources e.g. an op amp output. 100 nF bypass caps not shown.
Typical crosstalk performance simultaneous encode-decode end-to-end: