I ran some tests checking the relative distortion levels of the THAT1646, DRV134 and SSM2142 both with and without 22R/leg build-out resistors.
I decided to give the DIM method described by Leinonen, Otala and Curl a try.
See:
http://www.ka-electronics.com/images/pd ... rement.pdf
Based on the high performance of all the line drivers I modified the test to increase the ratio from 4:1 (3.18kHz, 15 kHz) to 1:1.
There were DIM-30 and DIM-100 (30 and 100 kHz) measurements which limited the risetime. I did not apply rise-time limiting.
The line drivers are driving the 1000 feet of Brand-Rex cable, received by a 1246 and an FFT performed.
The differential drive was 24 V p-p.
The peak slew rate appears to be 6V/us.
Tests were run with the native 50 Ohm Zoutdiff and with 22R/leg added to provide an ~94 Ohm
Zoutdiff
.
The displayed FFTs show only two distortion products at ~2.28 kHz (f2-4f1) and ~4.08 kHz (f2-6f1).
I did this to simplify interpretation.
SSM2142 No Added Build-Out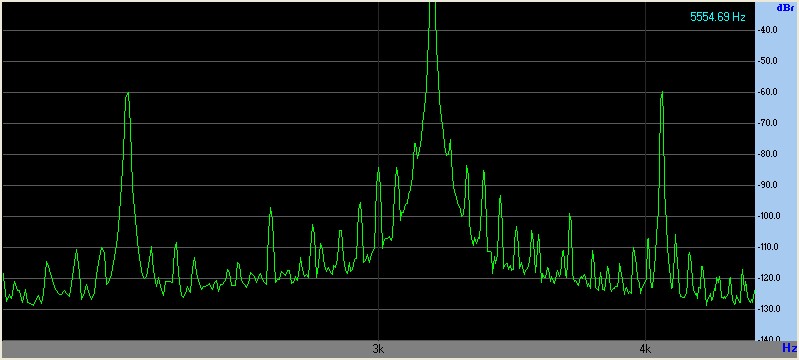 SSM2142_DIM-30M_0R
SSM2142 Z

outdiff

~ 94 Ohms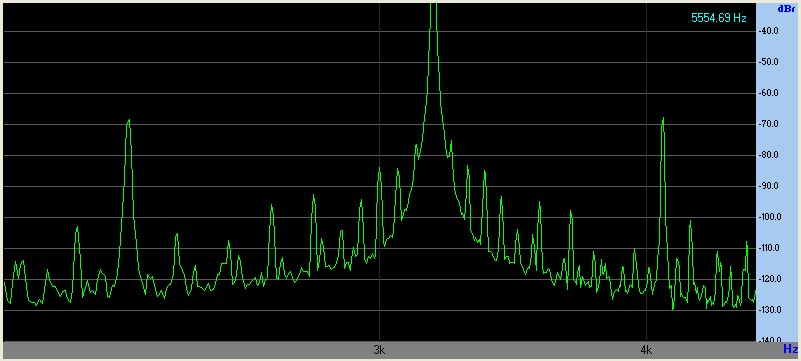 SSM2142_DIM-30M_22R
DRV134 No Added Build-Out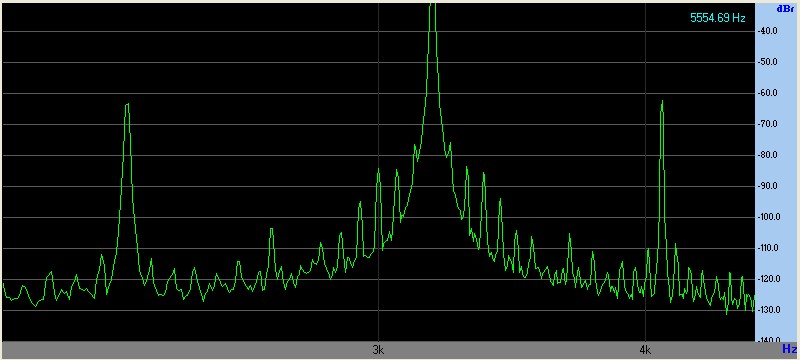 DRV134_DIM-30M_0R
DRV134 Z

outdiff

~ 94 Ohms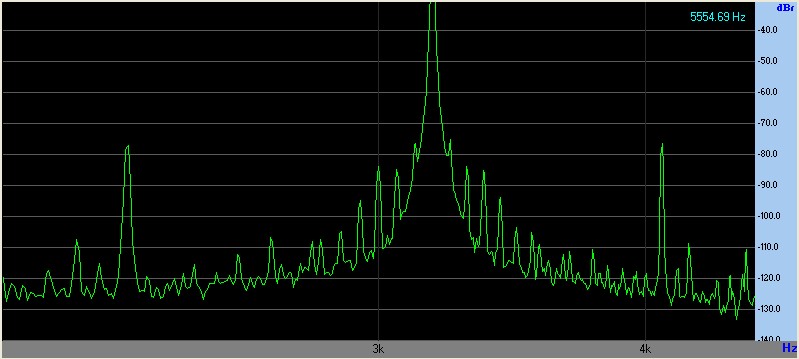 DRV134_DIM-30M_22R
THAT1646 No Added Build-Out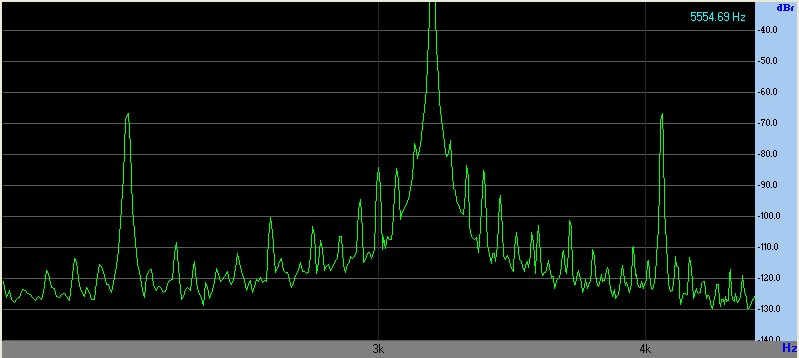 THAT1646_DIM-30M_0R
THAT1646 Z

outdiff

~ 94 Ohms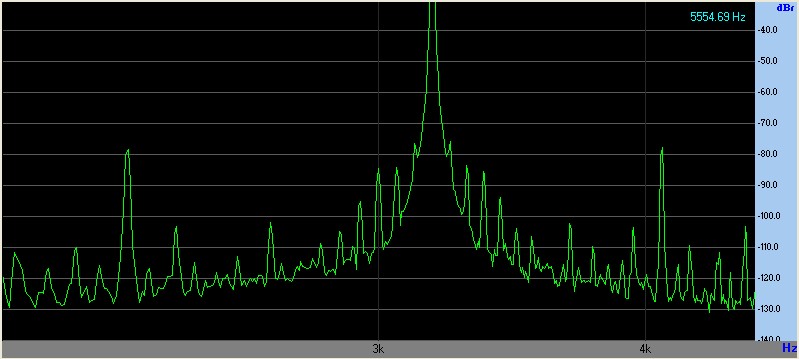 THAT1646_DIM-30M_22R
The added build-out resistors seem to reduce the IM sidebands around 3.18 kHz in each case.
Note that the 1646 appears to out-perform the DRV134 by 6-8 dB when build-out resistors are not used.
DRV134 distortion tends to increase after about 30-60 seconds after the die temperature rises.
I can heatsink the DRV134 with my fingertip and lower the distortion.
I did not see thermal drift in the THAT1646.