This thread title exists elsewhere both in the Documents section and cyberspace. It's actually morphed into a history of the active mic preamp.
In March of 1984 I visited Al Burdick of Benchmark Audio in his garage in Garland, Texas. Al gave me a hand-sketched drawing of a preamp he had been working on and was really pumped about the Rohm 2SB737. I recently found the schematic: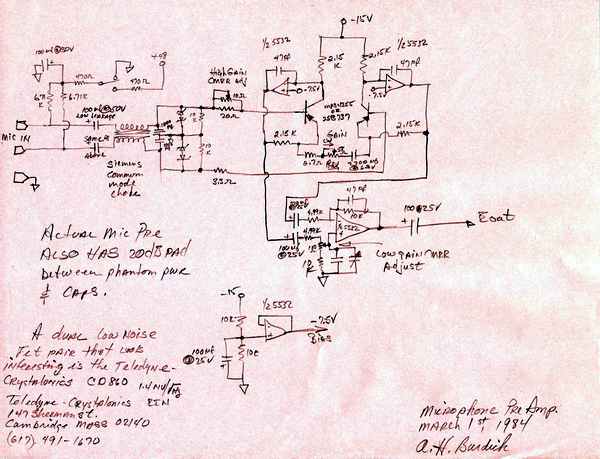 Note the date: March 1, 1984.
I had been led to believe that Cohen "invented" this topology and looked up his AES paper. It was presented in
September 1984
. Cohen characterized this preamp, with the op amps wrapped around the transistor (provding both AC and DC feedback) as "new." Now if Cohen presented it as "new" in the fall of 1984, how is it that Burdick was able to sketch it in March?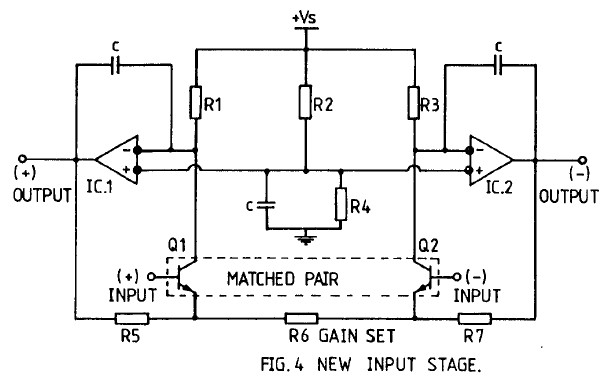 Hmm. Something isn't adding up.
This is the AD524 Instrumentation amplifier introduced in 1982: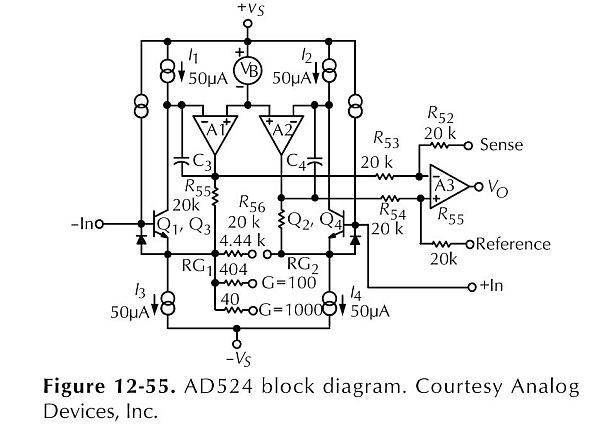 Note the similarity to Burdick and Cohen.
I later realized that I has seen something before either one of these. It was the Harrison PC1041 in 1978 used in the 4032C IIRC.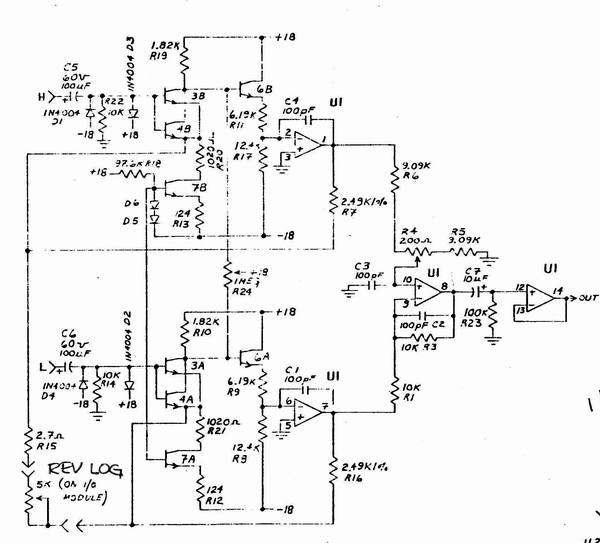 The front-end transistors are LM394 with a HA4741 quad op amp. The title block (in the full drawing) has the date.
https://www.ka-electronics.com/images/j ... ic_Pre.JPG
Now if Harrison used this in 1978, how is it that Cohen characterized it as "new" in 1984? Could it have been new to Cohen but more widely known?