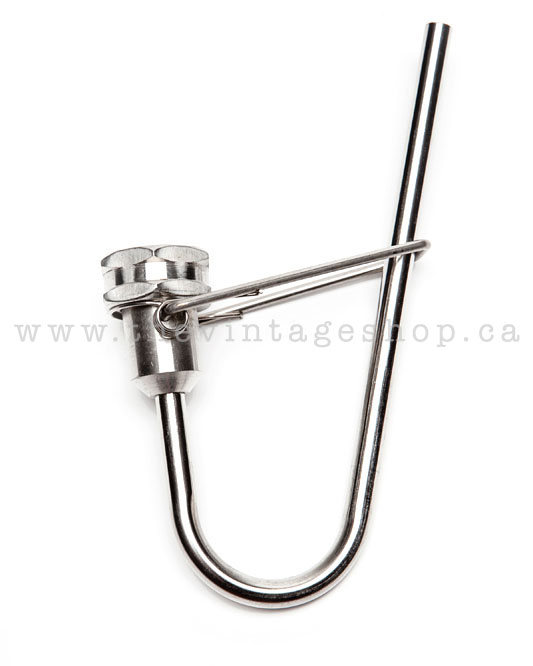 I may need to rename this thread to reflect the rash of disposal vs repairs.
The most recent failure is premature, and has already been replaced by the vendor I bought it from... but still disappointing.
This is not my first disappointment from this particular manufacturer. They have a good eye for design, and good features/performance, but often drop the ball in execution.
In this case the spring that holds the valve actuation lever up and closed failed. Typical bottle washer use water pressure to hold the valve closed which makes a mess when water pressure is low, like every time you use it. This is a superior design when working but my spring broke after just 6 months in use.
I already have the manufacturer in my email from a different product issue. They told me no repair springs are available and they have already improved the spring specification from 8,000 cycles to 13,000 cycles, but mine clearly failed sooner than 8,000.
I suggested they change the design to use a simple spring in compression to hold the valve closed, and I may try that myself. It doesn't look as pretty as their design, but will be harder to kill. Their spring has a concentration of torque and fatigue on a single segment of the spring (each side). But with one side broken there is not enough force to hold the valve closed, and the spring slips down.
While this may not be a design issue per se, but inferior metallurgy/tempering by a chinese spring vendor, but why it failed doesn't matter to me with my customer hat on.
JR

[edit] two different rate springs on order from mcmaster carr, so we'll see if I can redesign this to be JR proof. [/edit]

(image not showing)